This page includes config files for Urban Terror.

Copy the config and paste it into a text editor. Then save it with a .cfg extension in your Game path. For more information, see Installing Scripts.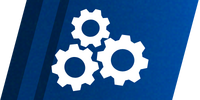 by [51]don
Edit
Turns all settings way, way down for ugly graphics and (hopefully) better performance.
You can watch this code to receive e-mail notifications if the code is updated.
////////////////////////////////////////////////////////////

/// Ultra Low Quality Urban Terror Config File ///

/// By [51]don - dondon@getlegitanddip.com ///

/// For DailyNade.com ::: Thanks to UltraDie*pRo ///

////////////////////////////////////////////////////////////

/// Instructions: Navigate to your Urban Terror ///

/// directory. Open q3ut4 folder. Place lowgfx.cfg ///

/// in this folder. Load Urban Terror. Open the ///

/// console with ~ key. Type /exec lowgfx.cfg ///

/// followed by Enter. The game will restart. ///

/// Join a server or load a map to test it out! ///

////////////////////////////////////////////////////////////

//r_

seta r_fullscreen 

"1"

 

//Set to 1 for fullscreen

seta r_mode 

"-1"

 

//Resolution. 3=640x480, 4=800x600, 5/6=1024x768, 8=1280x1024, -1 allows custom resolution

seta r_customheight 

"480"

 

//If you're using r_mode -1, remove the 2 slashes before seta and then set your custom height.

seta r_customwidth 

"800"

 

//If you're using r_mode -1, remove the 2 slashes before seta and then set your custom width.

//seta r_displayrefresh "60" //If you're using a CRT, remove the 2 slashes before seta and set your ingame refresh rate. Only works when you use fullscreen.

seta r_picmip 

"2"

 

//Low detail textures

seta r_texturemode 

"GL_NEAREST"

 

//Uber low quality mipmapping

seta r_texturebits 

"16"

 

//16bit textures

seta r_colorbits 

"16"

 

//16bit colors

seta r_dlightBacks 

"0"

 

//Lighting values constant for dark and light areas

seta r_ext_multisample 

"0"

 

//No multisampling

seta r_finish 

"0"

 

//Try setting this to 1 if you have laggy inputs. I can't feel any difference, though

seta r_allowExtensions 

"1"

 

//Use OpenGL extensions and r_ext cvars...keep it on

seta r_ext_max_anisotropy 

"0"

 

//No anisotropic filtering

seta r_ext_texture_filter_anisotropic 

"0"

 

//Ditto

seta r_ext_multitexture 

"1"

 

//No multitexturing

seta r_ext_compressed_textures 

"1"

 

//Compressed textures

seta r_simpleMipMaps 

"0"

 

//Don't think this does anything, but whatever

seta r_lodbias 

"2"

 

//Again, doesn't do anything

seta r_depthbits 

"16"

 

//16bit color depth

seta r_stencilbits 

"0"

 

//Disable stencil buffer

seta r_roundImagesDown 

"2"

 

//Does nothing as far as I can tell

seta r_detailtextures 

"0"

 

//Any code labeled as detail in a texture is not used

seta r_dynamiclight 

"0"

 

//Not that there are dynamic lights anyway

seta r_colorMipLevels 

"0"

 

//Color codes mipmapping. Turn it on to see how your textures are being blended. Green = close, high quality, yellow = medium distance, medium quality, red = long distance, low quality. The less stuff that's green, the better your FPS will be.

//cg_

seta cg_sfxbrasstime 

"0"

 

//How long shell casing stay on the ground, in ms

seta cg_gunsize 

"1"

 

//1 = small gun

seta cg_drawHands 

"0"

 

//0 to disable gun being shown

seta cg_sfxSurfaceImpacts 

"0"

 

//Sparks from bullets hitting walls

seta cg_sfxParticles 

"0"

 

//Smoke from bullets hitting walls

seta cg_sfxShowDamage 

"0"

 

//Damage skins

seta cg_visibleBleeding 

"0"

 

//Bleeding from wounds. Does not affect blood trails

seta cg_drawfps 

"1"

 

//Draw FPS in top right

seta cg_sfxMuzzleFlash 

"0"

 

//Muzzle flashes from guns

seta cg_marks 

"0"

 

//Don't think this does anything

//com_

seta com_blood 

"0"

 

//Blood! If set to 0, sfxvisiblebleeding is disabled too

seta com_maxfps 

"45"

 

//Max fps at maximum allowed in UrT. Set this lower if you want to avoid huge drops in firefights.

seta com_hunkmegs 

"1024"

 

//256 is good for 512 MB total system RAM. If you have more RAM, you can increase this. Never exeed 3/4 total system RAM. Don't exceed 1024 MB either because UrT will give you an error.

// Shows Your FPS

//DISPLAY SETTINGS//

//seta r_textureMode "GL_NEAREST" // Billinear/Trillinear From Speed To Quality= GL_NEAREST, GL_NEAREST_MIPMAP_NEAREST, GL_LINEAR_MIPMAP_NEAREST, GL_NEAREST_MIPMAP_LINEAR, GL_LINEAR_MIPMAP_LINEAR

//seta r_lodbias "2" // Level Of Detail On The Players Models 0=best, 1=better, 2=worst

//seta r_picmip "2" // Level Of Detail On The Textures 0=best, 1=better, 2=worst

//seta r_roundImagesDown "2" // 0 Means More Detailed Textures 1 Or 2 Means Less Detailed Textures As They Are Being Rounded Down When They Need To Be Resized This Means Less Chance Of Speed Problems And Running Out Of Local Texture Memory On The Card

//seta r_detailtextures "0" // If A Shader Has A Detail Stage This Setting Determines If It Is Rendered Or Not Defaults to 1 but 0 may give minimal FPS gain

//seta r_simpleMipMaps "0" // Mipmapping Increases The Quality Of Textures By Slightly Blurring Them So Colors Flow Into Each Other This Does Away With The Pixelated Look Disable It For Performance

//seta r_ext_compressed_textures "1" // Compresses Textures

//seta r_ext_max_anisotropy "0" // Sets The Anisotroy Level Default 2

//seta r_ext_multitexture "1" // If Enabled Multitexturing Will Provide Optimal Performance (1=+5fps)

seta r_facePlaneCull 

"1"

 

// If Enabled, Brush Faces Not In View Will Be Culled

//NET SETTINGS//

seta cl_maxpackets 

"42"

 

// This Is The Maximum Number Of Data Packets That Can Be SENT To The Server Per Second 30-42 (125/3 = ~42)

//seta com_maxfps "60" // Maximal FPS Locked @ 125

seta rate 

"25000"

 

// This Is The Maximum Rate At Which The Server Will Send Data To You

//EFFECTS//

//seta cg_brassTime "0" // Milliseconds That Ejected Shells Stay Lying Around On The Ground? 5000

//seta cg_sfxBrassTime "0" // How Long The Brass Or Cartridges Are Left On The Ground!

seta cg_markTotaltime 

"0"

 

// Milliseconds That A Mark Of A Bullet Will Stay On A Surface

//seta cg_sfxParticles "0" // Smoke From Bullets Hitting Walls

//seta cg_sfxSurfaceImpacts "0" // Sparks From Bullets Hitting Walls

seta cg_maxFragments 

"0"

 

// Determines The Maximum Number Of Fragments A Breakable Object Will Break Into

seta cg_sfxVisibleItems 

"0"

 

// Shows Guns On Players Backs And Pistol

//seta cg_sfxShowDamage "0" // Shows Damage Skins When A Player Gets Hit

//seta cg_visibleBleeding "0" // Bleeding From Wounds. Does Not Affect Blood Trails

//seta com_blood "0"

//seta bot_enable "1"

seta s_initsound 

"1"

seta ut_timenudge 

"10"
Ad blocker interference detected!
Wikia is a free-to-use site that makes money from advertising. We have a modified experience for viewers using ad blockers

Wikia is not accessible if you've made further modifications. Remove the custom ad blocker rule(s) and the page will load as expected.