Uptown is one of the default maps in Urban Terror. It combines several choke points with long open spaces for a mix of close quarters and longer range combat. Due to the vertical layout of the map and the very indirect paths that it offers, playing aggressively favours players with good skill in strafe jumping & wall jumping as there are many ways to get across the map quicker through jumping. These routes can be used to great effect in objective based gameplay to quickly move around the map.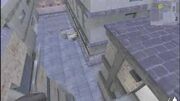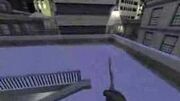 Previous Versions
Edit
Uptown from 4.1 can be downloaded as a standalone map for play in 4.2.
Ad blocker interference detected!
Wikia is a free-to-use site that makes money from advertising. We have a modified experience for viewers using ad blockers

Wikia is not accessible if you've made further modifications. Remove the custom ad blocker rule(s) and the page will load as expected.